Discover the peace and harmony of these 13 songs that have been hiding for 24 years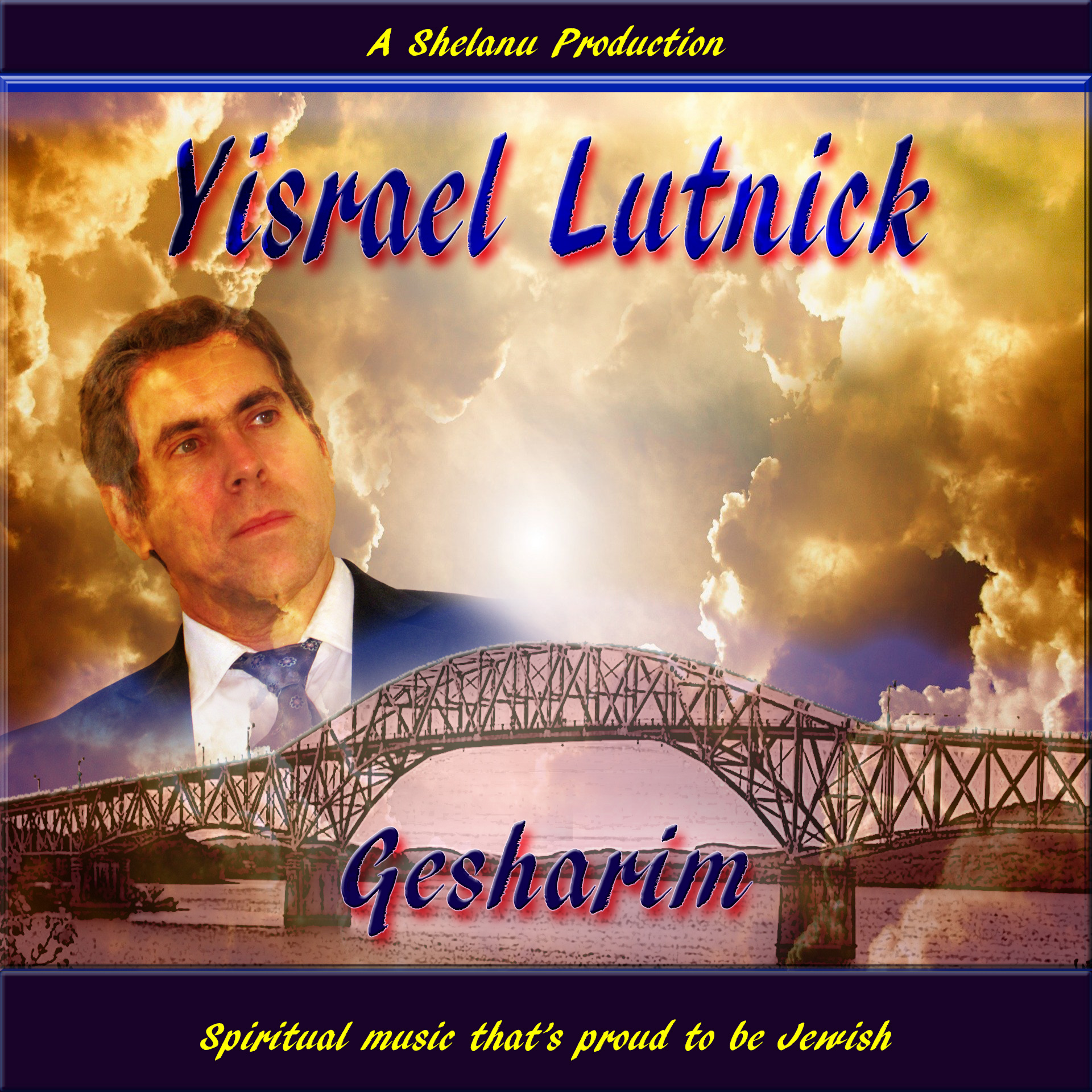 Would discovering some beautiful music lift your mood in these tough times?
Music has helped me get through this pandemic. And there's lots of it out there, but does it all speak to you? There's loud music, brassy bombastic music, gimmicky music. Does it sometimes feel like too much?
Would something gentler, more harmonious, will ease you into a better place?

If you can hear how this album, finally getting its day, is truly unique and will quickly become a favorite musical space for you, will you make it all yours?

The songs of "Gesharim" are spiritual, and proud to be Jewish. They flow with fulfilling melodies and rich harmonies, and are performed with intriguing musicianship. When you hear each song, and then listen again and again, you'll be uplifted more and more.
But don't take my word for it, have a listen to the videos available.
Why is he rediscovering an album that went nowhere 20 years ago?
Where has this album been hiding? Why was it never heard of before? It's not because the music is not worthy.
Could it be because the music isn't loud, isn't brassy and bombastic? Perhaps, since this music is peaceful, even when rhythmic and toe-tapping. It's spiritual, to be sure, but spiritual music still gets some traction!
Is it because the artistry is lacking? Not at all.
Click here for a Gesharim Sampler, Part 1
Click here for a Gesharim Sampler, Part 2
Innocent artist finally gets around to marketing his 20-year-old album!
It's because the artist was a true artist, who never heard of the word "Marketing." He just assumed that you send a couple of copies to the radio, and then off you go.
So the album was a hidden treasure, loved by the people who did get their CDs either at concerts or off the internet.
But it was not prominent in the public eye.
And now, as Yisrael has spent years performing and producing musical theatre and concerts, he wants to finally market his baby, the wonderful album, "Gesharim." With each song still a fulfilling musical and spiritual experience, his rediscovery becomes your discovery.
Click HERE to purchase from Amazon - digital or CD
Who is Yisrael Lutnick again?
He's a graduate of Yeshiva University, with a major in piano and voice. As a performer, Yisrael has entertained people across Israel and in N.Y., the Catskills and elsewhere. A cantor as well as a cabaret performer. Some call him "The Broadway Rabbi!"
Since creating Gesharim, he has written and composed a full stage musical, "Rewrite the World," as well as directed and produced a dozen shows. He has been featured on Israeli TV, newspapers and magazines.
What does "spiritual music" mean?
It goes to your heart and your spirit. There are both original songs and fetching compositions of liturgical sources. Am Yisrael Chai is about Jewish pride in our continuing mission. Gesharim is about moving forward and daring to live a fuller life. Oseh Shalom is as peaceful as your heart can desire, and Im Eshkachech simply flows with longing for Jerusalem.
But this is not what's called Hassidic music?
No, it is not. While Hassidic music can be beautiful and exciting, my musical style brings in a lot more. There are lots of classical inspirations, as well as some jazz and Broadway style tunes. And, yes, there are songs that would be perfect for a Jewish wedding or Shabbat table as well.
A wonderful story of music, patience, and perseverence!
This is the story of a comeback, of a rediscovery. Allowing something that has waited a long time to have its day in the sun. This album received practically no attention when it was first released. There was a flaw with it - no marketing! The music is wonderful, and people who did get copies will tell you that. But when an artist produces their own work, they may lack the skills needed to promote the music.
But the music doesn't spoil! In fact, it improves with age, and now, the artist has decided to do what should have been done twenty years ago, market "Gesharim" and bring it to the world's attention. Now, with the independent music revolution, Gesharim can finally take its place in the musical universe.
So you see how this album is unique, and its promotion is heartwarming
"Gesharim" is built on melody, harmony and orchestration. The vocals are rich and satisfying, the musicianship is evident. And, most importantly, the original lyrics and Jewish texts chosen and the messages they convey are heartfelt and uplifting.
And the comeback story of it adds magic to the music!
Get your "Gesharim" now, before we lose touch and it disappears from view!
You happened upon this page either because you found something through a search engine, or saw a post on social media, or through some other path. You may not remember that this is here, so now is the time to connect to "Gesharim," before we lose touch!
Click HERE to purchase from Amazon - digital or CD
Translation of the song " Gesharim."
" Bridges from the midst of the night
Certainly lead from here to there
Even though I can't see if there is even another side
Because the nighttime fog conceals everything
And scares away all those who would go forward
But I know that it is scarier still to simply remain a dreamer
So I am ready to go on my way
I have no reason to delay
I already rise above the darkness
And approach the pinnacle
The tower pierces the heavens
How beautiful is the dawn in the east
In the distance I see other bridges-
the journey continues"